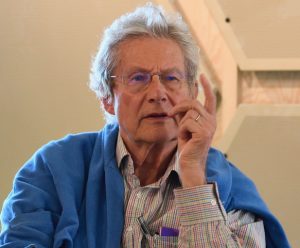 I studied at IHECS, a brand new "social communication" school at the time. It quickly became a passion.
To the point that communication still drives me today. In particular "useful" communication, which not only gets the message across as genuinely as possible but can also trigger an action, like creating a new attitude or a behavior change.
I worked across different sectors including education and medical communication. More specifically for laboratories of dietetic products.
That's where I faced the global obesity crisis and where I found out about the huge market for "wonder diets" based on sketchy promises that are rarely kept.
Keeping up with the rapid advances in neuroscience, I realized that the brain was where everything happened. No diet will work without motivation, and that's up to the brain!
But the key point, confirmed by the WHO, is that overweight and obesity are very difficult to cure once set in: there is no medicine for them!
Major media campaigns to change behaviours don't really hit the mark. Even the $1.5b budget behind Michelle Obama's "Let's Move" operation, which aimed to reduce the obesity rate among young Americans from 30% to 5%, actually let it slip up to 33%.